Hawke's Bay Regional Council carries out many activities to improve the health of our region's rivers and lakes. Hastings students were able to join Dr Gary Rushworth from HBRC's fresh water science team and Sally Chandler HBRC Community Engagement Coordinator in analysing the Tutaekuri river and Raupare rivers.
Students recorded data for the Tutaekuri and rivers including river flows; nitrate, phosphate, pH and conductivity levels alongside observing and counting the diversity of macro invertebrates in the rivers.
Every catchment in the region will in time have its own management plan. To date, HBRC has adopted and is implementing the Tukituki Plan (October 2015). For eg, the Tukituki River tends to have a build up of periphyton (slime and algae) during warm summer months when water flows are low. This compromises instream habitats and makes the river unattractive, especially for recreation. A concern is the incidence of cyanobacteria algal growth in some stretches of the river as this can turn toxic and affect human and animal health. Plant nutrients, particularly nitrogen (N) and phosphorus (P), sunlight and water temperature determine the amount of slime and algal growth in rivers and streams.
This engagement by our rangatahi is very timely considering the recent publication by Tony Wright Newshub on How polluted are New Zealand rivers? The article identified 3 contaminants that contribute toward polluting our waterways -levels of sediment; levels of nutrients and bacterial growth. Each of which students had the opportunity to measure.
Initial results are not a final indicator of water quality. As Rob Davies-Colley in Soil Horizons newsletter issue 23 cautions: 'river water quality can vary greatly from day to day. Even rivers that have good water quality most of the time may be turbid and polluted by faecal microbes during floods. Typically, diffuse pollutants move mainly during storm flows, whereas contaminants from wastewater are highest at low flow when dilution in receiving rivers is least'.
'Gradual improvements in the visual clarity of New Zealand rivers over 25 years, possibly reflecting soil conservation work and exclusion of livestock from channels by riparian fencing' is evidenced. 'However, a strong increase in nutrients, particularly N, has occurred over the same period in many rivers, reflecting intensification of pastoral agriculture'.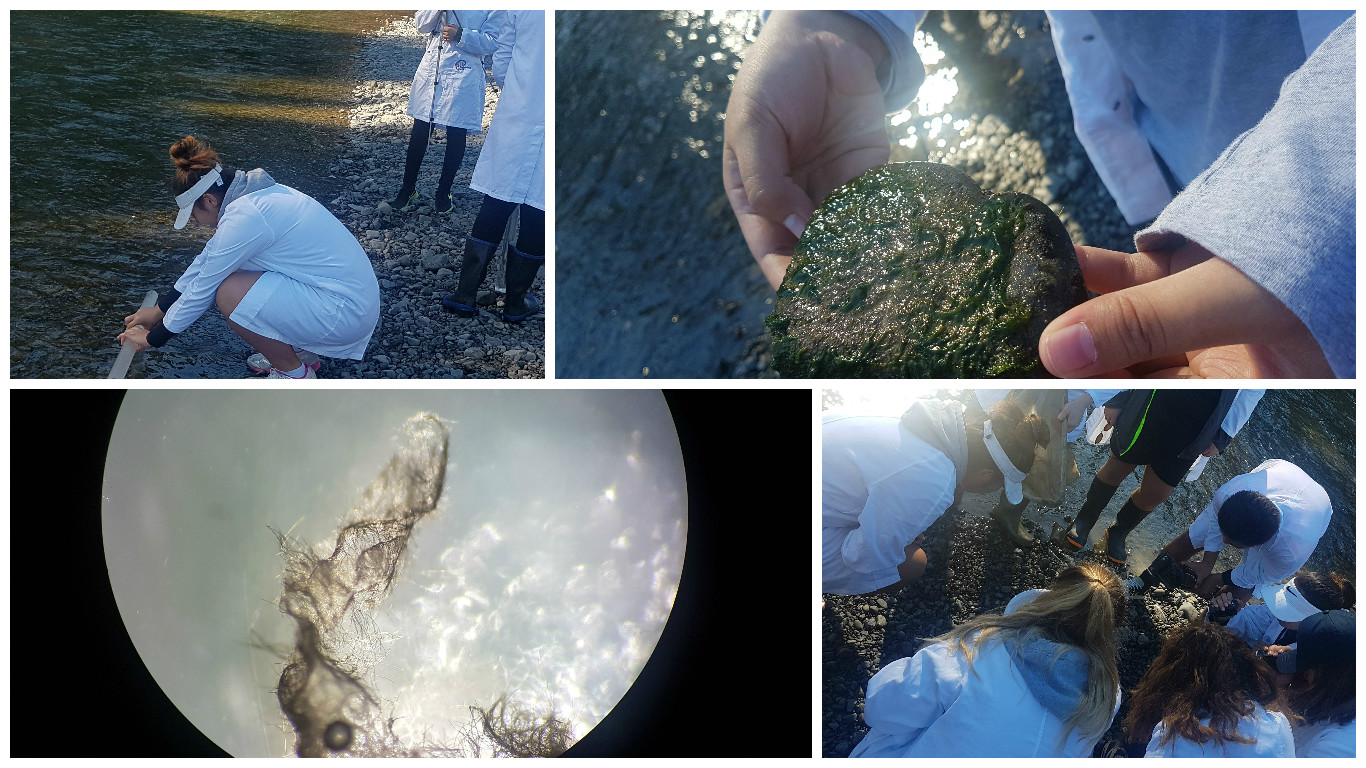 in defining water quality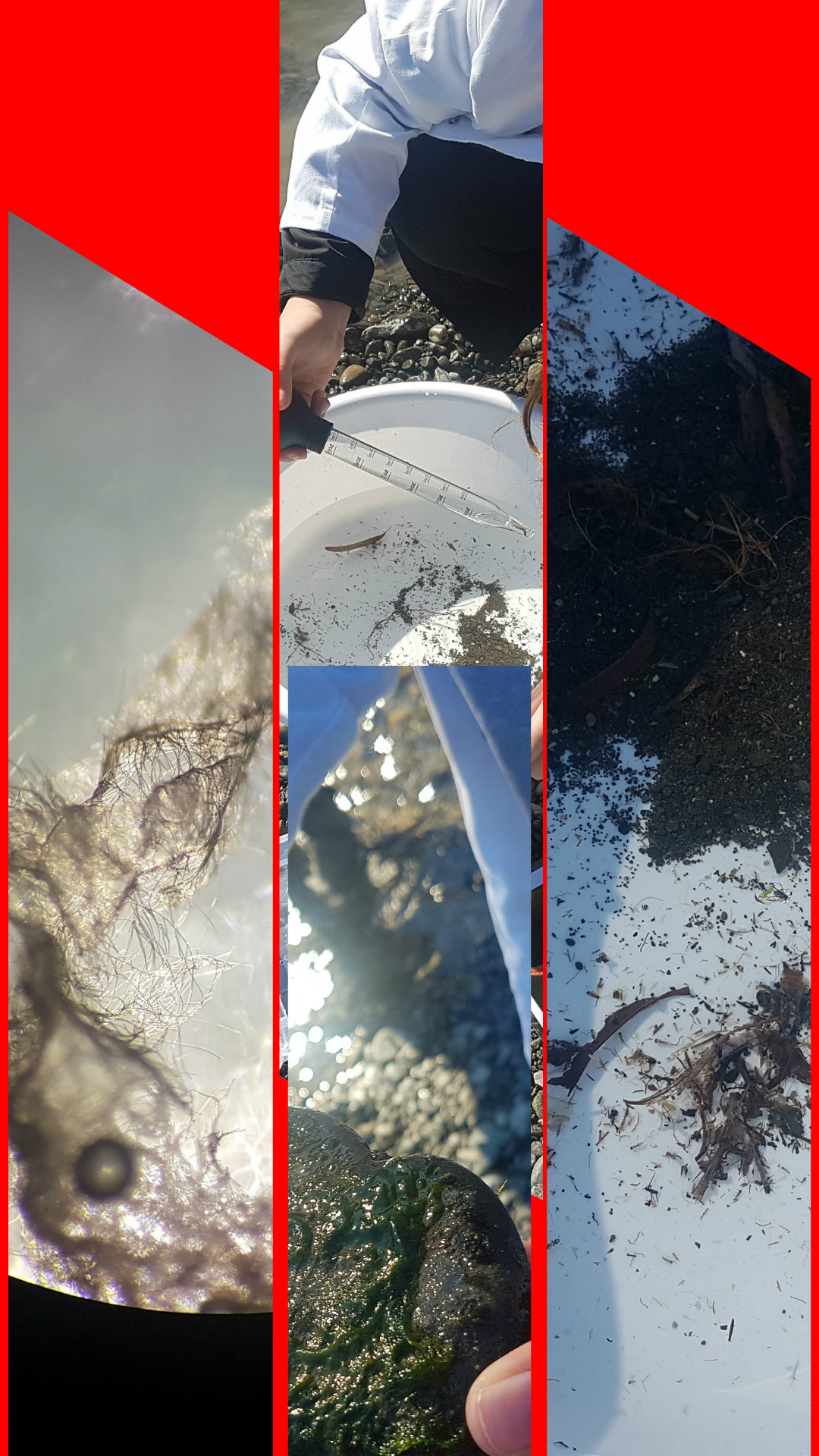 Working together in measuring the quality of our waterways