Microbial Analysis Upskilling Part 2
Rotorua and Wellington students enjoyed a day at Victoria university learning and gaining hands on skills in microbial analysis. Associate Professor Ryan of Victoria University led the workshop. His research focuses on toxic cyanobacterial proliferations occuring in fresh or cloudy water that may result in human and animal poisonings and fatalities.
He reports that 'in November 2005, at least 5 dogs died rapidly after contact with water from the Hutt River (lower North Island, New Zealand). Dense mats of Phormidium autumnale were found in the river, and ATX and HTX were identified in the mats and dog stomach contents. Increased monitoring of Cyanobacteria in subsequent summers identified extensive coverage of Phormidium throughout the middle and lower reaches of the river, and further Cyanobacteria related dog deaths were reported. Phormidium mats were also detected in other rivers in the region including the Wainuiomata River. As a result, Dr Ryan and team conducted a year long study of 6 sites along the Hutt River and its tributaries, and 2 sites on the Wainuiomata River' (Heath MW, Wood SA et al 2011. Spatial and temporal variability in Phormidium mats and associated anatoxin-a and homoanatoxin-a in two New Zealand rivers. Aquatic Microbial Ecology 64(1): 69-79).
Dr Ryan's extensive research proved very engaging for students as they began to experiment with microbes from their own rivers and streams.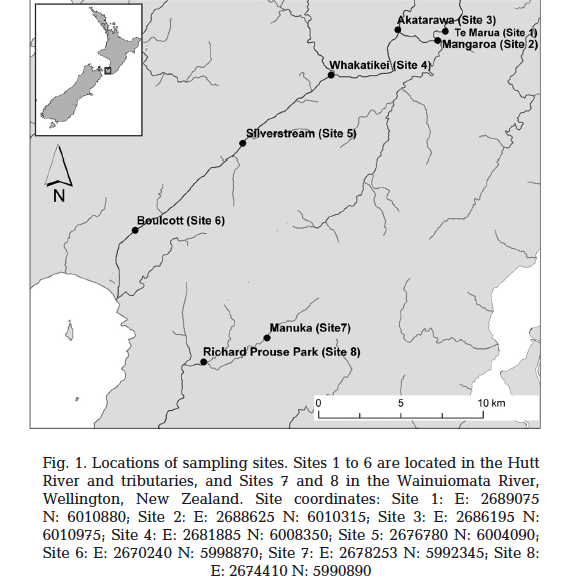 Samples from Dr Ryan and team
Six sites were sampled on the Hutt River and its tributaries and 2 on the Wainuiomata River.
These were selected based on knowledge of high benthic cyanobacterial abundance at these locations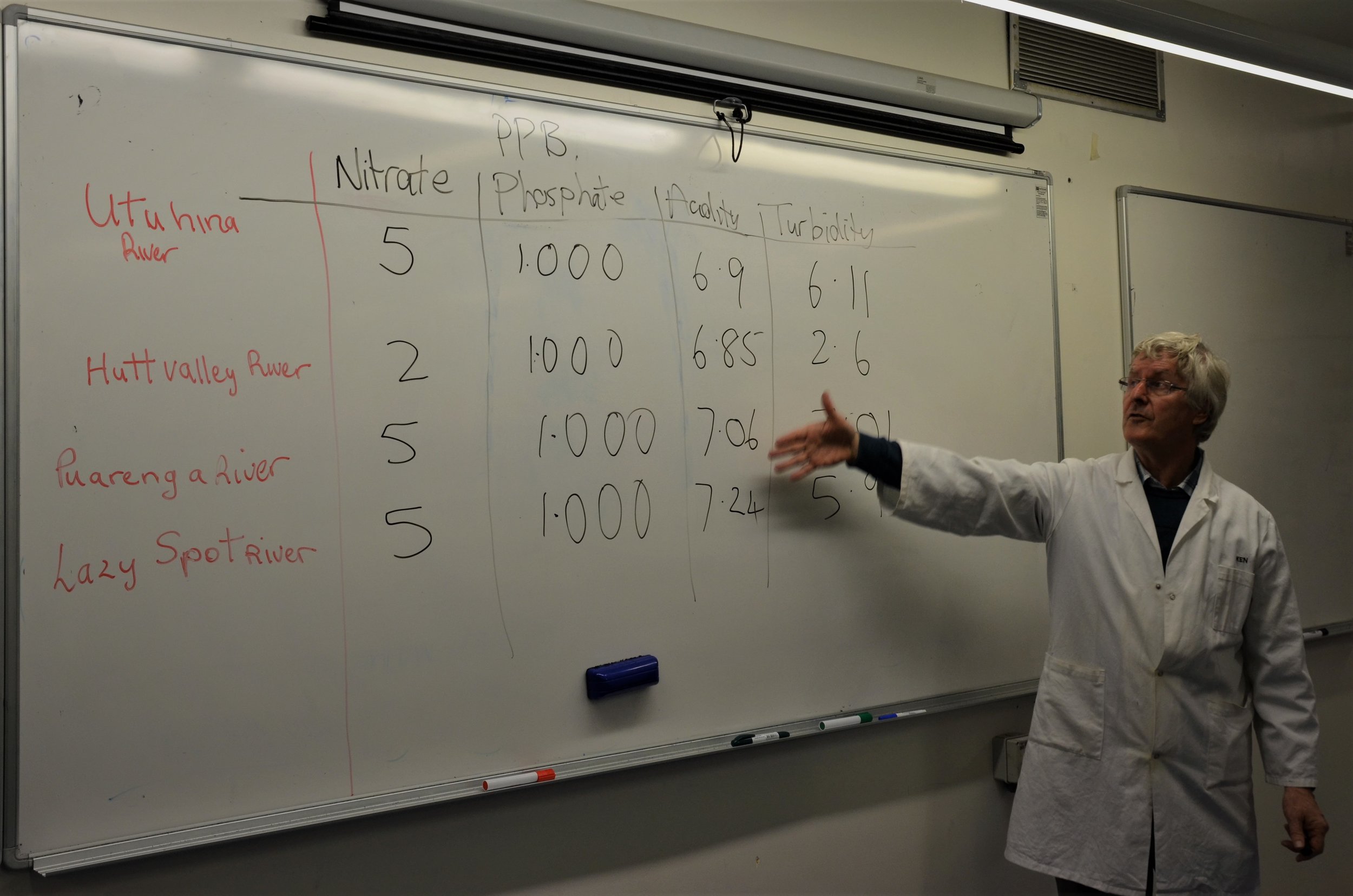 Student sampling for Phosphate, Nitrates and pH